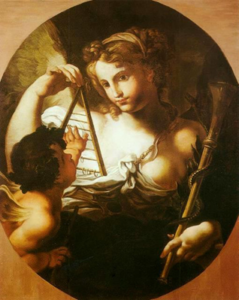 Naples has long been a cultural capital, and a scientific capital as well. Not only Naples, but also its Kingdom.
Historians of science, knowledge and philosophy, of language and antiquarianism, of economics and political organization, of religions and the arts, experts in museums, collections and material culture, engaged in detailed research or broader reconstructions, will present the research they have in progress.
Is there a specific feature of Neapolitan scientific culture and practices?
This seminar series aims to attempt to answer this question – but promises to raise many others.
We do not intend to set ourselves preliminary chronological or thematic limits; we rather propose an open workshop for those who wish to contribute to reconstructing one of the most exciting and least known episodes in Italian scientific history.
Ciclo di seminari
Fare scienza a Napoli
ore 16.15
Sede ISPF, via Porta di Massa,1 Napoli e online
22 marzo 2023
Rosa Casapullo
Nascita e formalizzazione di un genere dall'oralità alla scrittura: le osservazioni sul Vesuvio dai trattati settecenteschi ai diari del 1864-1899
28 aprile 2023
Manuel Bertolini
Il riso e la medicina dei temperamenti nella Gelotoscopia di Prospero Aldorisio
12 maggio 2023
Silvia Parigi
Magnetismo magico: i casi del tarantismo e della jettatura
17 ottobre 2023
Antonino De Natale
Gli erbari come espansione dei taccuini di appunti personali. I casi napoletani dal XVI al XX secolo
Online: https://us06web.zoom.us/j/87584706541?pwd=NDFvVmtkanlrVW9DMUhOaGlRYzY5UT09
24 novembre 2023
Raffaele Carbone
Natura e vita in Tommaso Cornelio
Online: https://us06web.zoom.us/j/81675896123?pwd=M2VUeGpMVTJUMUVEYjBRL2laSjF1UT09
Organized by:
Istituto per la storia del pensiero filosofico e scientifico moderno (ISPF), CNR.
Comitato organizzativo: Silvia Caianiello, Maria Conforti, Francesco Piro, Manuela Sanna
How to participate:
Gli eventi avranno luogo in modalità ibrida. La partecipazione alla conferenza è libera e gratuita. gli incontri si terranno a Via Porta di Massa, 1 – Napoli
For information:
Silvia Caianiello silvia.caianiello@ispf.cnr.it
Allegato: calendario seminari